Introduction to Rivir and Its Services
Meet Rivir, a game-changer in the retail ecosystem. Rivir is essentially a sophisticated platform that focuses on streamlining product information. It serves as a bridge between retailers, suppliers, and customers, facilitating an efficient flow of accurate and updated product data. The primary function of Rivir in the retail ecosystem is to ensure that all stakeholders have access to the right product information at the right time, thus driving more informed purchasing decisions and fostering trust among consumers.
Moving on to Rivir's wide array of services, let's first delve into Integrated Product Content Services. This flagship service is designed to assist businesses in managing their product content effectively. Rivir's Integrated Product Content Services enable enterprises to maintain consistency in product information across various channels. This helps create a seamless shopping experience for the customers and increases the chances of conversion.
Product Information & Digital Asset Management
Another critical service Rivir offers is Product Information and Digital Asset Management. This service goes beyond mere data management — it allows businesses to control, organize, and distribute their product information and digital assets from a single centralized source. It drastically reduces the chances of misinformation or inconsistency, which can deter potential customers. Rivir empowers businesses to present their customers with reliable and up-to-date information at all touchpoints by maintaining a central repository for product information and related assets.
Online Supplier Collaboration
Lastly, the Online Supplier Collaboration is another noteworthy service Rivir provides. This service fosters a collaborative environment between retailers and suppliers. It facilitates real-time communication and data exchange, ensuring everyone is on the same page regarding product details. This level of collaboration helps maintain accuracy and uniformity in product information, thereby enhancing customer trust and satisfaction.
In a retail ecosystem where accurate and consistent product information is paramount, Rivir emerges as an indispensable ally. By offering services like Integrated Product Content Services, Product Information and Digital Asset Management, and Online Supplier Collaboration, Rivir streamlines product information and boosts sales by enhancing customer trust and satisfaction.
The Role of Product Information in Sales
Product information plays a pivotal role in the world of retail and e-commerce. Its importance is often underlined by its direct influence on consumer purchasing decisions. When customers explore options for a purchase, they rely heavily on product descriptions, specifications, images, reviews, and other related data. This information helps them understand what they're buying, how it works, and whether it fits their needs or preferences.
One might ask, "How does product information influence customer choices?" The answer lies in understanding the customer's journey. In the initial stages of this journey, potential buyers are usually undecided. They have a problem or need, and they're searching for a solution. At this point, comprehensive and easily understandable product information can guide these potential customers, helping them identify which products may provide the desired solution. A detailed product description, high-quality images, and user reviews all contribute to building a complete picture of the product for the customer.
Enhancing Customer Trust with Accurate Product Information
Providing accurate and streamlined product information is not just about influencing customers to purchase. It's also about building trust. Customers receiving precise and reliable product information feel more confident in buying decisions. Moreover, this trust extends beyond individual transactions and lays the foundation for long-term customer relationships.
For instance, when customers find that a product's features and benefits are accurately represented, they feel assured that they have made the right choice. This positive experience enhances their trust in the brand or retailer, making them more likely to return for future purchases. Conversely, inaccurate or misleading product information can lead to negative customer experiences, damaging trust and potentially driving customers away.
Boosting Sales with Streamlined Product Information
Streamlining product information is another crucial strategy for boosting sales. This process involves organizing and presenting product data in a way that is easy for customers to understand and navigate. When product information is streamlined, customers can quickly find what they're looking for, making the shopping experience more pleasant and efficient.
Moreover, streamlined product information can help reduce customer queries and complaints, freeing up resources for other business areas. It can also decrease return rates, as customers are less likely to purchase incorrect or unsuitable products when they have all the necessary information.
In the next section, we'll delve into how Rivir, a leading platform in the retail ecosystem, harnesses these principles to streamline product information and boost business sales. Stay tuned to learn how Rivir's innovative solutions can revolutionize product information management and drive sales growth.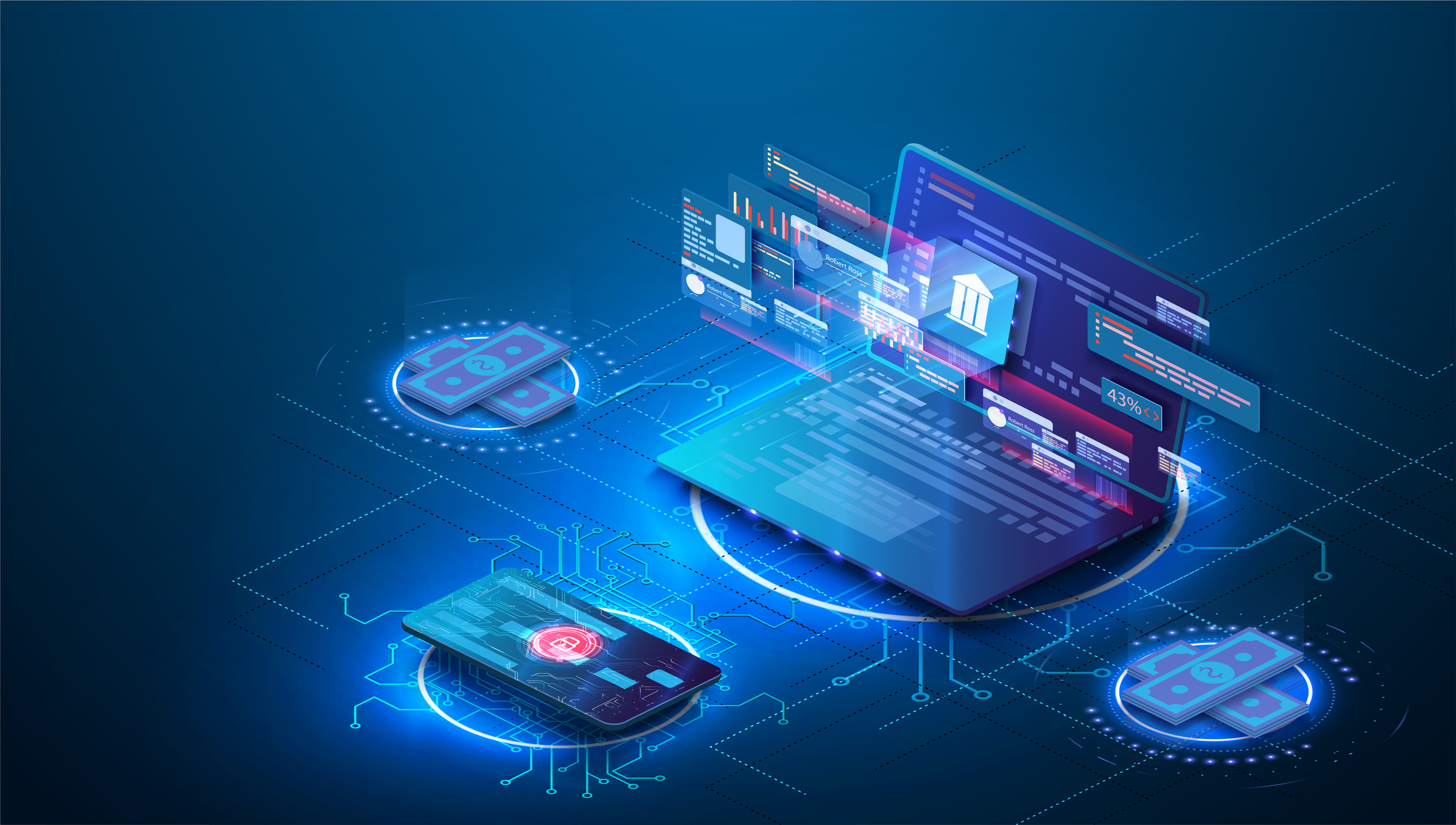 How Rivir Streamlines Product Information
Understanding how a service works can be the deciding factor for many businesses when choosing a provider. So, let's delve into how Rivir operates to streamline product data. Rivir employs a meticulous approach that combines advanced technology with human expertise to ensure that product information is accurate, comprehensive, and easy to navigate.
The Rivir Process for Streamlining Product Data
Rivir's process begins by collating all available product information from various sources. This could include data from suppliers, manufacturers, or internal databases. The gathered information is then thoroughly analyzed and organized into a structured format. This structure helps identify duplicate data, inconsistencies, and any missing information that could hinder the buyer's understanding of the product.
Next, the streamlined data is enriched. This means adding any necessary details that can help enhance the customer's product understanding and decision-making process. These could include detailed product descriptions, high-quality images, and user-generated content like reviews and ratings. The goal is to provide a comprehensive view of the product without room for doubt in the customer's mind.
Demonstrating Rivir's Digital Asset Management System
Moving on to the next crucial component of Rivir's services, we have the Digital Asset Management (DAM) system. This innovative tool centralizes, manages, and shares digital assets across the retail ecosystem. Think of it as a library that houses all your digital content, from product images and videos to marketing materials and technical documentation.
The DAM system doesn't just store these assets; it also allows for efficient management and distribution. For example, you can easily categorize and tag purchases for rapid search and retrieval. Moreover, the system ensures that only the most recent and approved versions of each purchase are used, avoiding confusion from outdated materials.
By streamlining product information and digital assets, Rivir ensures that businesses can provide customers with a seamless and informative shopping experience. Consumers can access all the information they need about a product at their fingertips, making their purchasing decisions quicker and more confident. So, not only does Rivir help improve the customer experience, but it also aids in boosting your sales.
Accelerating Trusted Product Data with Rivir
In today's retail ecosystem, the flow of accurate and trusted product data is like the lifeblood of businesses. It aids in making informed decisions, improving customer trust, and ultimately driving sales. This section will delve into how Rivir ensures the flow of such invaluable data throughout the retail ecosystem.
Ensuring the Flow of Trusted Product Data
At its core, Rivir is committed to providing not just any product data but data that can be trusted. Through their Integrated Product Content Services, they gather product information from various sources, validate it for accuracy, and then standardize it, maintaining a consistent format across all products. This meticulous process significantly reduces the risk of misinformation, enhancing the credibility of the data provided.
This ensures that all the information available to customers is reliable, fostering increased trust in your products. As discussed in previous sections, customer trust plays a massive role in influencing purchase decisions, directly affecting sales.
Benefits of Rivir's Online Supplier Collaboration
Another intriguing aspect of Rivir's services is the Online Supplier Collaboration. This platform is designed to streamline communication between retailers and suppliers, making the exchange of product information more seamless than ever.
Suppliers can directly upload their product data onto the platform, where it undergoes Rivir's rigorous validation before being made available to retailers. This saves time and eliminates potential errors during manual data entry.
Moreover, this collaborative platform allows real-time updates. When suppliers update product information, it's immediately reflected on the retailer's end. This ensures that customers always have access to the most current and accurate product information, which, as we know, is instrumental in driving sales.
Rivir's Online Supplier Collaboration's benefits extend beyond streamlining product information. It fosters stronger relationships between retailers and suppliers, facilitating better cooperation, more efficient operations, and, ultimately, a more successful business.
As we transition into our next section, which will showcase a real-world example of how Rivir has boosted sales, remember the importance of trusted product data and the benefits of seamless supplier collaboration. These building blocks can propel your business to new heights of success.
Case Study – Boosting Sales with Rivir
Nothing speaks more powerfully than real-world results. This section delves into a concrete example of how one business significantly enhanced its sales through Rivir's services.
A Real-World Success Story
Let's consider the case of a mid-sized retail company, which we'll call 'RetailCo.' RetailCo faced challenges maintaining accurate and up-to-date product information across all its sales channels. The inconsistencies in product data were confusing customers, leading to returns, negative reviews, and, ultimately, a dip in sales.
Enter rivir. RetailCo partnered with Rivir to streamline its product data and make it universally accessible and consistent, no matter the sales channel. With Rivir's Integrated Product Content Services, RetailCo could centralize its product information, ensuring that every data about a product – from its price to its color, size, and usage instructions – was accurate and updated in real time.
Strategies Implemented and Results Achieved
RetailCo also utilized Rivir's Digital Asset Management system. This allowed them to efficiently manage and distribute digital assets like images, product videos, and user manuals. Not only did this save time and resources, but it also enhanced the customer shopping experience by providing rich and engaging content.
The outcome? RetailCo saw a significant decrease in product returns due to inaccurate information. More importantly, they noticed increased positive reviews and enhanced customer trust. But the real win was in the numbers. Within a year of integrating Rivir's solutions, RetailCo experienced a noteworthy 15% boost in sales.
This case study is a testament to the power of streamlined and accurate product information. By leveraging Rivir's services, RetailCo enhanced customer trust, improved their shopping experience, and ultimately drove higher sales. It's a clear demonstration of the tangible benefits that come with organizing and managing product data effectively.
Why Choose Rivir to Boost Your Sales
When it comes to streamlining product information, there are several platforms available in the market. However, Rivir stands out due to its unique advantages that streamline product information and boost sales effectively. Let's delve into exploring these distinctive benefits.
The Unique Advantages of Using Rivir's Services
One of the principal advantages of Rivir lies in its comprehensive Integrated Product Content Services. While many platforms offer similar services, Rivir's approach is holistic, ensuring every product content aspect is handled meticulously. From creation and enrichment to distribution and syndication, Rivir takes care of it. This integrated approach ensures consistency in product information across all channels, which enhances customer trust and boosts sales.
Another noteworthy advantage of Rivir is its robust Digital Asset Management system. The platform uses advanced technology to manage digital assets, ensuring they are organized, accessible, and easy to distribute. This improves operational efficiency and guarantees customers access to accurate, up-to-date product information, driving more informed purchase decisions.
Rivir's Online Supplier Collaboration further sets it apart. This service allows retailers and suppliers to work together seamlessly, ensuring product data is accurate and updated in real time. Unlike other platforms, Rivir fosters a collaborative environment that can dramatically reduce errors and inconsistencies in product information, leading to improved customer satisfaction and increased sales.
Rivir as a Cost-Effective Solution
In addition to its unique features and services, Rivir offers cost-effective solutions for businesses of all sizes. The platform's streamlined processes and automation capabilities significantly reduce the time and resources required for managing product information. By eliminating manual tasks and potential errors, businesses can focus more on strategic initiatives, saving costs and boosting sales.
Moreover, Rivir's pricing model is flexible and scalable, accommodating the needs of businesses from startups to multinational corporations. Whether you're a small business looking to optimize your product information or a large organization aiming to improve operational efficiency, Rivir provides solutions that deliver exceptional value for money.
In essence, choosing Rivir means investing in a platform that offers comprehensive, efficient, cost-effective solutions for managing product information. By leveraging Rivir's unique advantages and cost-effective solutions, businesses can ensure that their product information is accurate, accessible, and consistent across all channels, fostering customer trust and driving increased sales.
Concluding Thoughts and Next Steps
Throughout this enlightening exploration, we've delved deep into the Rivir platform, its services, and the immense benefits it brings to the retail ecosystem. It's clear that in today's digital world, maintaining accurate and streamlined product information is not just a convenience – it's a necessity. To thrive in the competitive retail landscape, businesses must leverage efficient systems like Rivir to manage their product data effectively.
We've seen how Rivir excels at Integrated Product Content Services, Digital Asset Management, and Online Supplier Collaboration. These services ensure product information is precise, trustworthy, and readily available to consumers. With the power of Rivir, businesses can do more than manage product information – they can harness it to build customer trust and boost sales.
Moreover, we've also looked at real-world instances where businesses have reaped the benefits of Rivir's services. The results speak volumes about the platform's effectiveness in transforming product data management, fostering supplier collaborations, and ultimately stimulating sales growth.
Moving Forward with Rivir
Considering these compelling insights, it's evident that Rivir has the potential to be a game-changer for your business. However, understanding this potential isn't enough – it's time to take action!
If you're looking for ways to optimize your product information, enhance customer trust, and drive sales, then Rivir could be your answer. Its innovative solutions are designed to be cost-effective while delivering exceptional performance. You'll streamline your product information management and open doors to new opportunities for business growth.
So, why wait? Explore what Rivir offers and see how it can revolutionize your approach to product information. It's time to take that crucial step towards boosting your sales and achieving success in digital retail.